Discussion Starter
•
#1
•
Hi I have a 1991 samurai 1.3 8v efi I am trying to install an 1.3 16v (g13b) engine from a 1997 suzuki baleno.I already made a new wiring harness , I install a new fuse box and the engine is in place. I made a distributor adapter to my mini lathe and a themostat housing adapter to make clearance from firewall.Some photos of the adapters: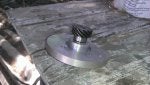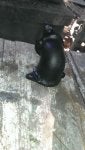 Today I install the old distributor from samy, I connect the new harness but I have a problem.The baleno's cam position sensor in distributor has two wires but sumarai's has three wires, in a triangular plug.I don't know what to do?
Any suggestions of how I could connect this are greatly appreciated!!!