Discussion Starter
•
#1
•
Evening all, new member popping in to say hello ...
Had the enviable task of swapping the rear axle today..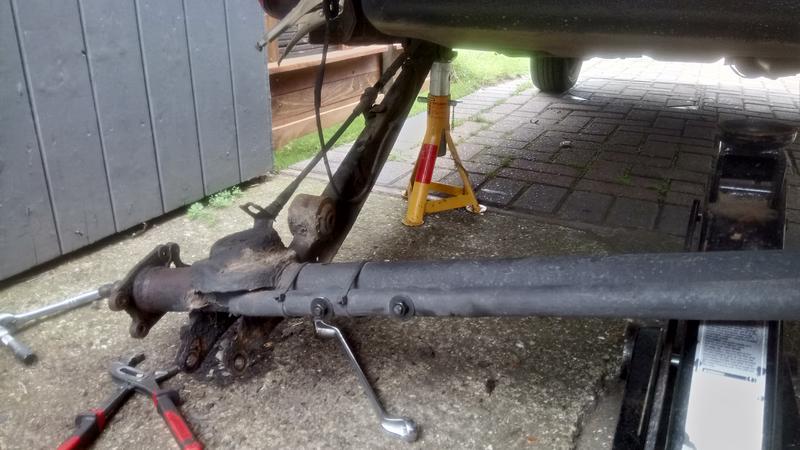 As you can see we had an issue with the anti sway bar detatching from the axle pin resulting in about three inches of lateral play ...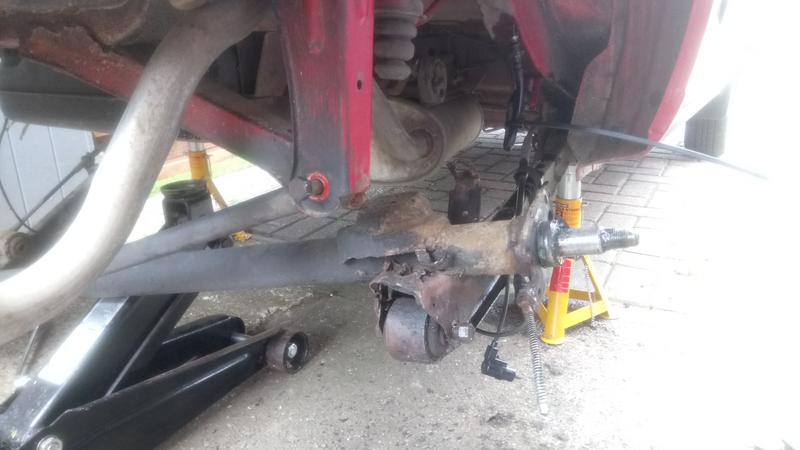 This thing was so rusty its hard to believe its only 14 years old .. I think it was parked in the sea!!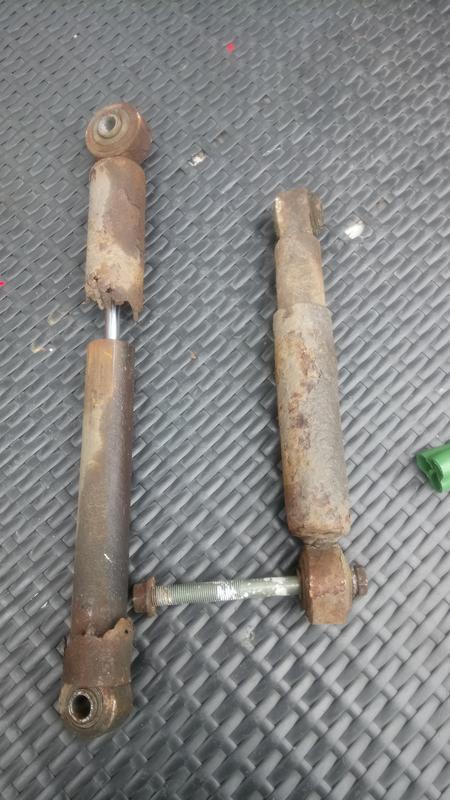 Even the shocks were shocking!
The missus likes the car and its onlt £30 yearly tax so we figured it was worth saving...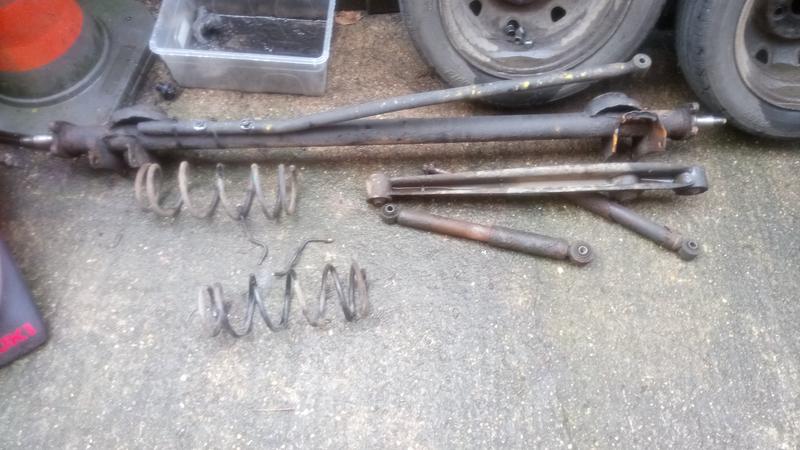 Most bolts came apart without any issue apart from one in the trailing arm that was fused/rusted to the bush inner sleeve and needed the grinder to persuade it to play ball (Cue phone call to Suzuki to be raped for replacent bolt) .. the brake lines also did not want to part company and as one knackered joint resulted in moving on to the next union further down the line, it finally needed replacing all the way back to the splitter box .. at least its off.. at least the speed sensors came out unscathed!!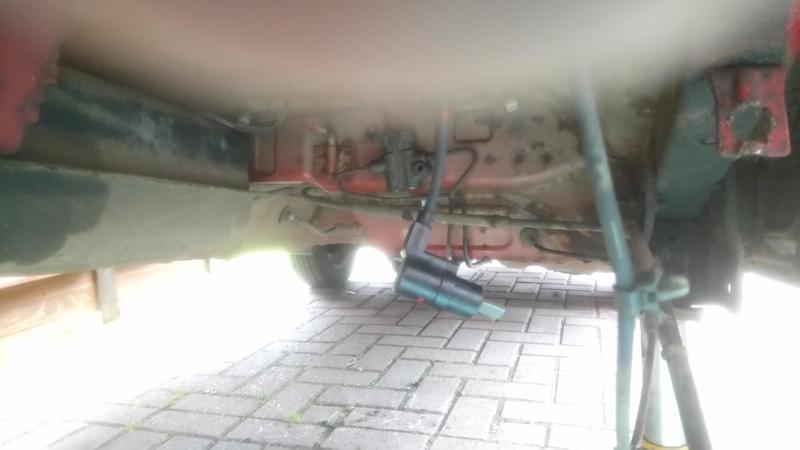 Time to install the new bits ..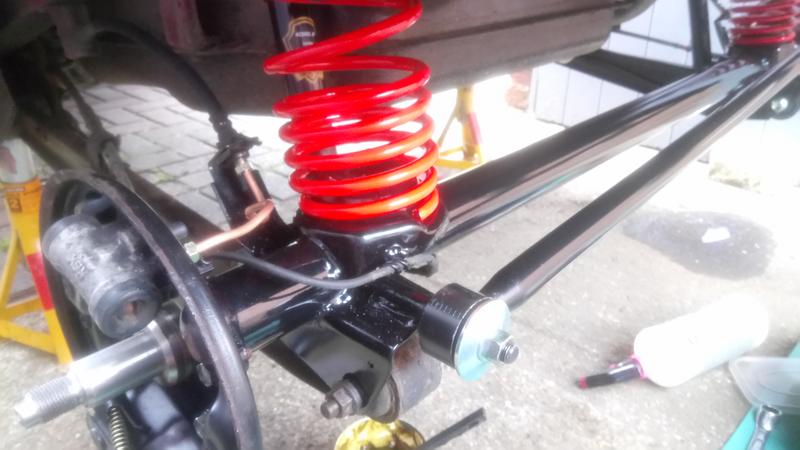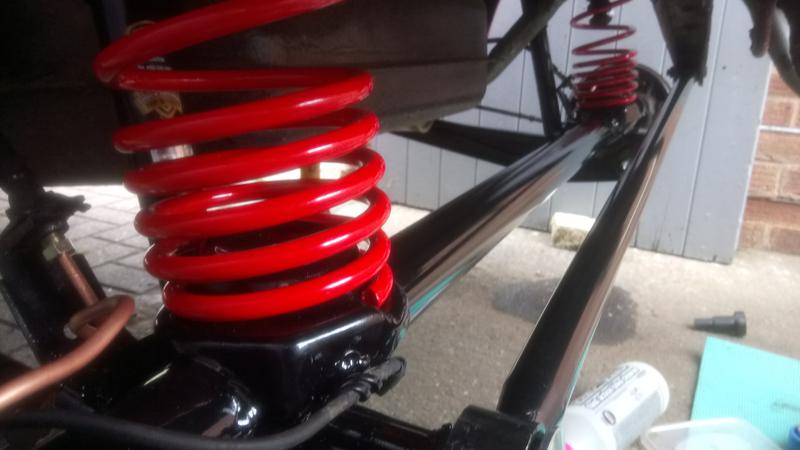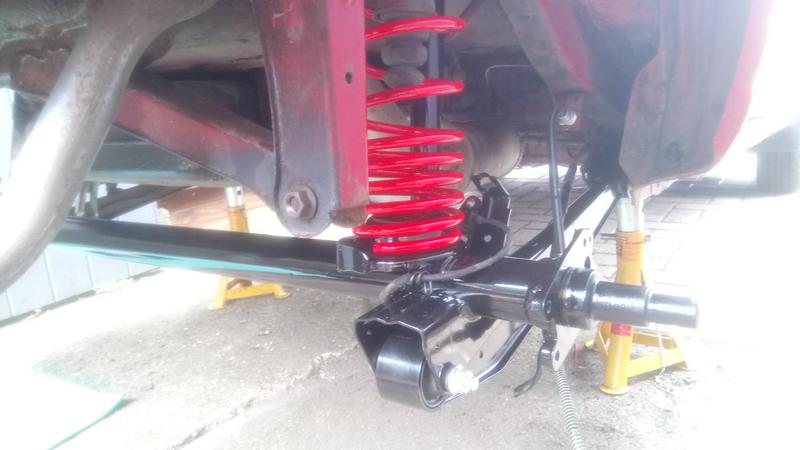 Running sweet again ... and next its time to move on to the front and sort the bumpy bushings, happy motoring.