or find a kid thats sharp with 3D CAD SW, have him copy / build the geometry on computer and 3D print it in black material.
there are already whole libraries of NLA parts that can be 3D printed in your neighborhood makers corner shop
1613 "suzuki vitara" 3D Models. Every Day new 3D Models from all over the World. Click to find the best Results for suzuki vitara Models for your 3D Printer.

www.yeggi.com
some perople are even selling 3D printed parts in ebay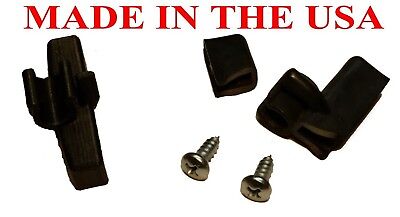 THESE HAVE BEEN DESIGNED AND MANUFACTURED WITH A SLEEK OEM BLACK LOOK.