New member, in Calgary Alberta, Canada. Just got myself a little imported Alto Works. I love it!
I have a couple questions though. I assume this is place to ask.
It's a 1993 Alto Works 660cc AWD Turbo. I hear a little rattle in the front. I want to replace the tie rods, but am having issue finding any without crazy overcharging. I looked on eBay in the UK, and can find tie rods for any Alto, except the Works. But someone here in Canada told me Suzuki Swift tie rods are the same... Which would be awesome as they're available and inexpensive.
Anyone have any information? Or a place to order parts online that don't require Japanese reading comprehension?
Here's my car, hope this works.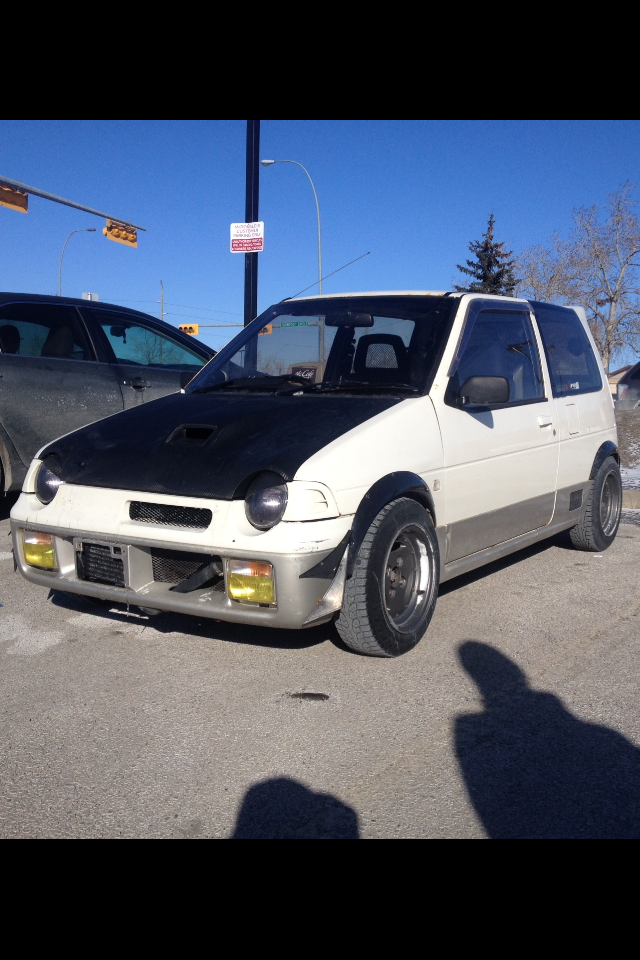 Oh no! I missed the email regarding an intro in the New Member section. Can someone tow this there...? Sorry!!