Discussion Starter
•
#1
•
Hi all,
I've got a 92 removable hard top sierra for which i've decided to make up some roof racks atop an exoskeleton.
There's an American company that does something very similar to what i have in mind.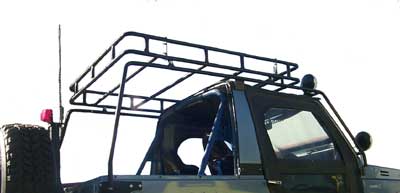 However i don't really want to drill holes in my car's body if it can be avoided as this rack will only be on the car occasionally. So do any of you have any suggestions? I've considered drilling a hole in my rear bumper and mounting some permanent fixtures with vertical rods which would slot inside the hollow frame, like these:

Which go with this frame:

Which is a bit closer to what i want to do. However, what are your thoughts on this method for the rear mounts?
Also, what is on the other side of the door hinges? Do the bolts go into something solid, or is there a nut floating on the other side which will drop if i remove the bolts?
Any input you can give will be greatly appreciated.
Cheers,
Rob