Discussion Starter
·
#1
·
95 geo tracker 4wd auto 16v
After putting things back together, I'm having a hard time getting it started.
Without typing out all the details everyone knows, I have all the marks on the crank gear and cam gear pointing in the correct spot.
On #1 firing tdc, with the crank pulley mark at 0 tdc, i am stabbing my dizzy in and just can't seem to find a spot where the rotor lines up with the #1 spark plug wire post without having the distributor basically rotated past the range of being able to tighten the torx adjuster pivot bolt for the dizzy.
I also have confirmed that the rotor and distributor are put together right. See the pics below for some reference.
I am not sure what advice you guys could give me, but I'm consdiering taking the timing cover off temporarily and putting the crank pulley back on just to get it started to see what the heck is happening here.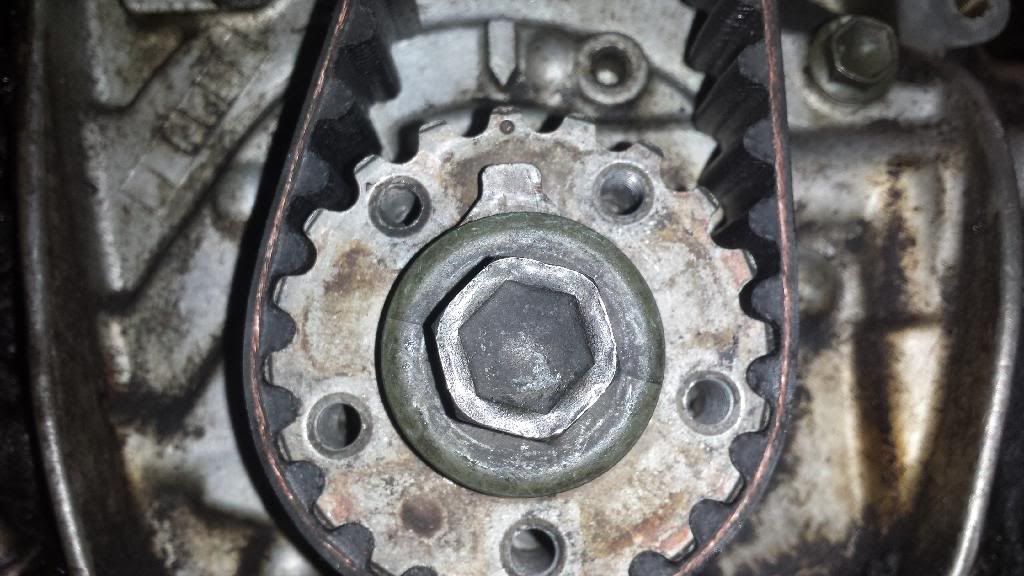 Thanks