These axles are practically new and only have about 800 miles on them. The rear axle is made by Low Range and is fully set up per the link below:
Custom Rear Hybrid Axle Housing - Axles - 86-95 Samurai - Suzuki
The front axle has also all Low range parts (armor, truss, mounts) and is set up for high steer.
Both axles have 5.12 gears and are set up for spring over lift 4.5". I will include the lift (lift springs, revolver shackles, mounts), and skid plates (gas and tcase) for an additional $300. The entire set up can be yours for $1000.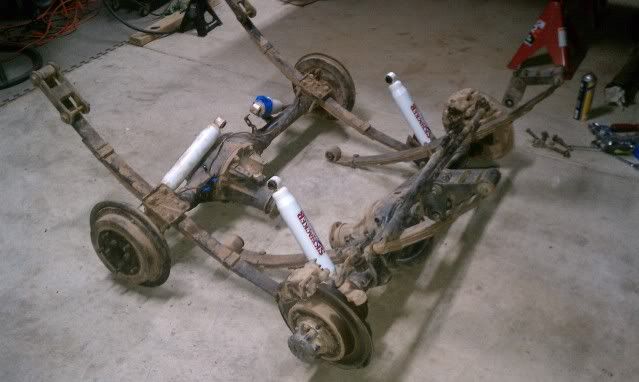 Additional info can be found here:
Diegos Deals 4x4 Parts and Accessories - Custom Hybrid Axles, trussed, 5.12 gears - Powered by PhotoPost Classifieds