Discussion Starter
•
#1
•
G'day all,
been reading through the site a little bit, but thought i'd make a post and ask some questions...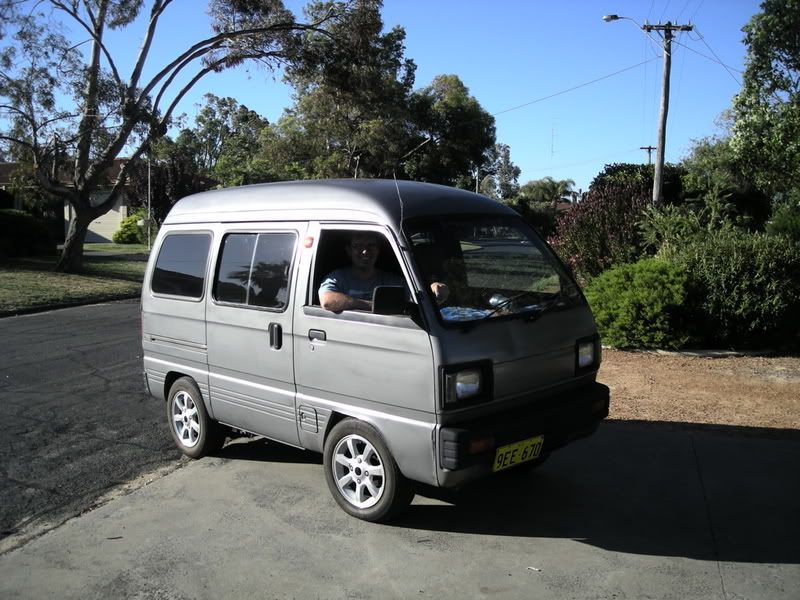 I've just bought this little carry 1.0L manual, and its a terrific little car, get so many looks from the ladies with its fantabulous blue spotty interior lol.. However it has cold start issues that I can only put down to needing new plugs and a good service, so that isn't really a problem as such.
My question tho is what can I fit into there to give it a little more poke? Will the 1.3L suzuki swift motor go in? And will it fit with the doch GTi head? We've done some measurements and a 13b rotor will fit in there pretty snug, but then we've got the issue of sorting out what gearbox will go in and will the standard linkage from the shifter to the box be adaptable with a different box?
Cheers guys, whats the most common swap for this? Best to follow the trend if i'm actually going to modify this thing, theres a VW Polo GTi in the wings for me at the moment, but ive gotta wait around 4 more months for that, so in the mean time if theres a swap that can be done to this id be interested to hear about it :devil: