Discussion Starter
•
#1
•
Just picked up a 'rough running' 87 sami. I should prefece this by saying that I've never messed with a rig like this in my life!
The issue's previous owner was having included running rough, engine stalling after take off in 1st, or shift into 2nd, and a major overheating problem (blew both of the old radiator hoses.
He recently had the head gasket done, thermostat replaces, and I believe the water pump as well, and when he continued to have issue's he let it sit for six months...
So fast forward to today, I get the Sammi delivered to me, cause for the price, I couldn't pass it up, even with engine issues.
And sure enough, after charging the battery, and blasting with some starting fluid, I got the engine running. Let it warm up and took it for a couple laps around the block. Temperature stayed consistent, but I had major RPM drops when starting from 1st, or shifting into 2nd...
to top it all off I noticed a shit ton of oil pooling when I parked it, and noticed it dribbling out of a sensor above the oil filter (pictured)
What am I looking at? Easy fix? any thoughts on the other issues?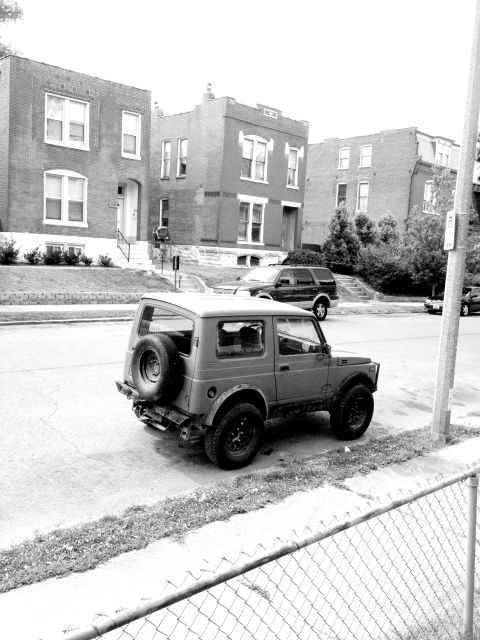 Thanks!