What kind of 'come-along'? If you mean the standard stamped steel version, it is good for getting the rig onto a trailer or out of a dry ditch. But if you intend to get stuck in the mud, or even hung up 'good' on a rock trail then I would look into something a little more hefty.
I am not against manual winches, I have one of my own for emergencies. I keep it more as a 'second winch' for more tricky situations. Usually involving rescuing Jeep owners that have done something stupid...
A standard model will more likely fail at the wrong moment. They are just not made for so much load.
Here is what I use, next to a normal 'come-along'.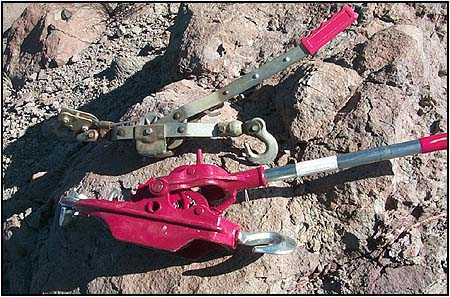 Here is an article I did when I first got mine. When budget is lower than a winch package would cost, this is the answer.
The More Power Puller