yes you can get stock springs now and spring them over later. you just flip the center aligning pin when you do so.
when spoa you some sort of steering correction, such as a z-link (works), or OTT steering setup (best).
i run 32's on my stock drivetrain and i have a hard time with power in 4th gear on a bad day. 5th gear is absolutely useless. i will be gettin gears to fix this soon.
after i did my spoa (rocky road outfitters 6 inch) i ran 235's on it, which measured out around 28 inches with a tape measure. it would use all 5 gears and was good on and offroad. heres how it looked...
i now have gone to YJ's springs, still spoa with 32 inch super swamper ssr's and it looks like this....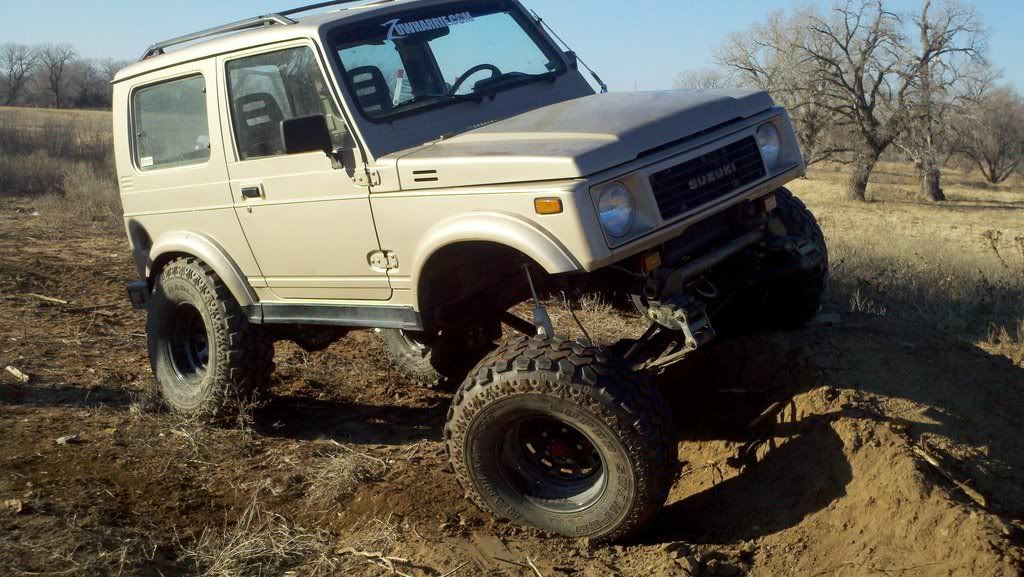 the yj's give it a much better ride and more lift. you can however run yj's in spua and still benefit from a softer ride and not have so much height.
as far as welding im just learning myself lol good luck