full throttle? no throttle? For running a compression test, NONE of that matters. You should have your coil UNPLUGGED, as well as your plugs unplugged. A compression test doesn't care about throttle, as it only has to do with the position of the valves being closed, and the piston rising to compress the chamber.
Depending on who you talk to, will determine what you hear as proper temperature for running the test. For me, full op temp makes the most sense as that's when the metal is going to be expanded and have the most accurate tolerances.
I haven't run a test on my Zuk yet, so I haven't looked into specs, but 160 sounds about right. 45? Not so much!
Sometimes carbon can build up on the rings, causing them to not expand. Here is a FREE way to try and clean that out. (A lot of short trips also contributes to this build up....a good ol' road trip can also help to clean it out!)
Get a small cup. With kids around, we always have kiddy cups in plentiful supply...but figure about 8-10 ounces. Fill it with water. Yup! Regular old tap water.
Get the engine to operating temperature. Take off the carburetor bonnet so you can access the carb direct.
With the engine running, and revving to about 2500 RPM, trickle water into the carb slowly. It will bog the engine down. Pace the trickle so that it doesn't kill the engine. Trickle, pause....trickle, pause.
By the time you empty the cup, you should notice that the engine is probably running a lot smoother. If carbon deposits were causing compression issues, a new compression test should show some improvement.
Another option...
RESTORE: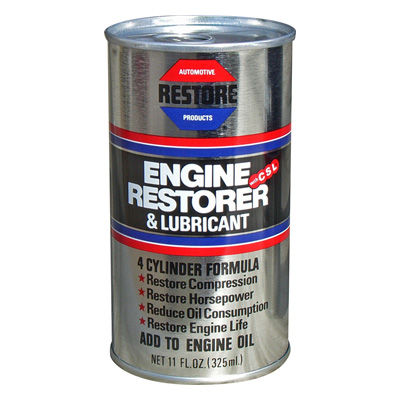 This stuff WORKS! It's not a permanent fix, you have to do it with each oil change, but it does work.
Run a leak down test too. It can tell you if your rings are bad, or if your valves aren't sealing or what ever.
Hope this helps.